Cotton Candy Machine with Stainless Steel Bowl 2.0 Cotton Candy Maker, 10 Cone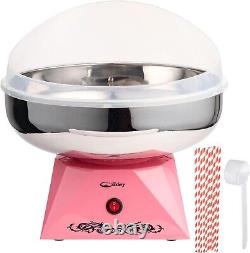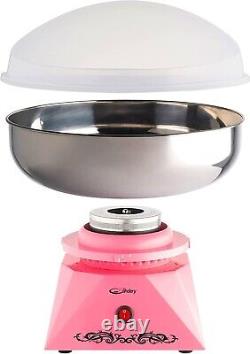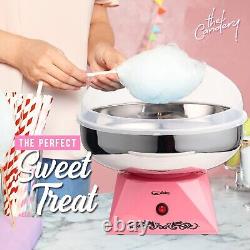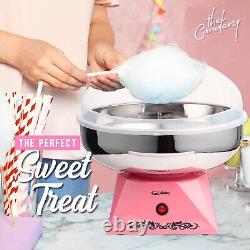 MAKE COTTON CANDY AT HOME - Make perfectly fluffy, delicious cotton candy at home with our vintage cotton candy machine. Bring the carnival fun & flavor to your kitchen or set up in the backyard for a kids birthday party or other special occasion! UPGRADED HOUSEHOLD DESIGN - Featuring a large stainless steel reinforced bowl that is easy to secure by sliding the bowl into the base. Strong suction pads hold the candy cotton machine stable. New & improved plastic shield makes it easier to twirl the cones. PERFECTLY FUFFY IN 30 SECONDS.... A best-in-class candy machine motor gathers the wisps of sugar fluff to quickly produce perfect, puffy clouds of cottony-soft candy. Great for parties and events with a growing line of excited children to serve! INCLUDES 10 CONES & SCOOP - The cotton candy machine kit comes with everything you need for homemade sweet treats, including 10 paper candy cones and a sugar scoop. Safely use and enjoy with your favorite cotton candy sugar, hard candy, or rock candy.
PATENT PENDING- We spared no expense and spent endless hours designing our very own and UNIQUE Cotton Candy Machine which is ONLY available from THE CANDERY.